Stability of product quality and price advantage, products have been more than 30 countries around the world, more than 5000 hotels, hotel, etc
---
---
Hotel name: Shaoshan Desheng Hotel Star rating: ★★★★ Total number of rooms: 185 Products used: a full set of touch screen room control system
Hotel Introduction: Desheng Hotel opened on June 18, 1999, officially passed the evaluation of a four-star tourist hotel on November 18, 2007, and became the first four-star hotel in Shaoshan City. It is a combination of European architecture and Chinese classical gardens. A hotel with a combination of styles.
The building of the hotel is elegant, the environment is beautiful, quiet and pleasant. It is located in the most prosperous area in the center of Shaoshan City, adjacent to the railway station, across the street from the bus station, and 5 kilometers away from the former residence of Mao Zedong. The transportation is very convenient.
The decoration of the hotel is comfortable and elegant. The lobby is exquisitely conceived, spacious and bright, with imported Spanish horn chandeliers, exquisite Yangzhou lacquerware, and Nine Dragon jade jade for blessing and peace; the pools, corridors, bonsai, greenery and lights in the courtyard complement each other like a garden in the south of the Yangtze River, making guests feel refreshed and lingering.
The guest rooms of the hotel are divided into administrative building, VIP building and Yingbin building. There are various room types such as deluxe rooms and various suites to meet the different needs of guests. The rooms are warmly furnished and well-equipped. All rooms provide free broadband access and are equipped with books related to the chairman. The hotel is also the first hotel in the south-central region to use an energy-saving and environmentally friendly closed-type ground-source heat pump central air-conditioning system, so that the guests staying in the hotel always feel the warmth of home, and the seasons are like spring. The hotel also has a total of ten meeting rooms of various sizes, with complete facilities and considerate service, which can meet the different needs of customers and teams. Catering provides you with Hunan dishes with complete color, aroma, taste, shape and utensils, as well as high-end dishes such as abalone, wing and swallow. 8 restaurant boxes named after the name of the poem, with different styles, the elegant Rhododendron Hall, and the exquisite and elegant Water Tune Getou Hall can meet the dining needs of different guests. While meeting the basic needs of customers for accommodation, dining, meetings, etc., the hotel also has shopping malls, fitness centers, dance halls, KTV boxes, leisure centers, coffee shops and other leisure and entertainment places, which are ideal for you to relax and maintain the best state after busy work choose.
Desheng Hotel welcomes guests from all over the world with its outstanding demeanor.

Hong Kong audi letter industrial co., LTD
Shenzhen audi letter technology co., LTD
Headquarters add:2nd Floor, Building 27, Baolong First Rd, Longgang District, Shenzhen, China
Hong Kong add: 610 Nathan Road, mongkok, Kowloon, Hong Kong Hollywood business center building, 1318-19
Tel:+86-755-28115911 / 23093366
E-mail:aodsn@aodsn.com
International standing:www.aodsn.com
Domestic standing:www.aodsn.cn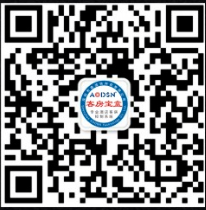 The public
Mobile terminal