Stability of product quality and price advantage, products have been more than 30 countries around the world, more than 5000 hotels, hotel, etc
---
Guangxi Fuchuan Huatai Hotel
---
Hotel name: Fuchuan Huatai Hotel, Guangxi Guest rooms: 260 Star rating: ★★★★★ Products used: a full set of weak current room control system
Hotel introduction: Fuchuan Huatai Hotel is a large-scale foreign-related business hotel invested and built by Fuchuan Huatai Real Estate Co., Ltd. according to the international five-star standard. The hotel is prepared and operated by Baolong (Hong Kong) International Hotel Management Company, one of the top ten well-known hotel management companies in Guangdong.
Guangxi Fuchuan Huatai Real Estate Co., Ltd. is mainly engaged in real estate development and operation, wholesale of building materials, purchase and sale of agricultural and sideline products, and house leasing services. Fuchuan Huatai Real Estate Co., Ltd. consistently adheres to the business tenet of honest management, pioneering and innovative, and win-win cooperation, and actively expands various businesses. The business scope involves the tertiary industry such as agricultural and sideline food production, supply and marketing, real estate, and services. The rapid development of the three industries has directly promoted the development of Fuchuan's social economy, labor employment, eco-tourism, and service industries.
The Huatai Hotel project is located on Zhenlong Road, Fuchuan Yao Autonomous County, Hezhou City, Guangxi. It is the only high-star hotel in Hezhou City. The total construction area of ​​the project is 37,759.96㎡, and the building height is 99.8m. The hotel has a total of 231 deluxe rooms, executive business rooms, family suites, deluxe suites, executive deluxe suites, presidential suites, etc.; the hotel has a luxurious multifunctional banquet hall that can accommodate 1,000 people for dining at the same time and a meeting that can accommodate 500 people Large professional conference halls and various types of large, medium and small professional conference rooms; the hotel is also equipped with luxurious Chinese restaurants, western restaurants, lobby bars, wine tasting rooms, tea halls, health centers, large outdoor swimming pools, business centers, shopping malls , large luxury ballrooms, nightclubs and professional bars and performing arts halls and other equipment and service functions.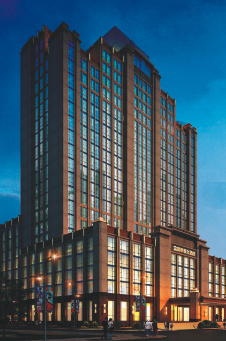 Hong Kong audi letter industrial co., LTD
Shenzhen audi letter technology co., LTD
Headquarters add:2nd Floor, Building 27, Baolong First Rd, Longgang District, Shenzhen, China
Hong Kong add: 610 Nathan Road, mongkok, Kowloon, Hong Kong Hollywood business center building, 1318-19
Tel:+86-755-28115911 / 23093366
E-mail:aodsn@aodsn.com
International standing:www.aodsn.com
Domestic standing:www.aodsn.cn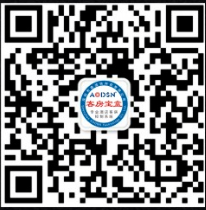 The public
Mobile terminal