Stability of product quality and price advantage, products have been more than 30 countries around the world, more than 5000 hotels, hotel, etc
Aodsn has started! Come on China, come on Wuhan!
14 Jul,2022
---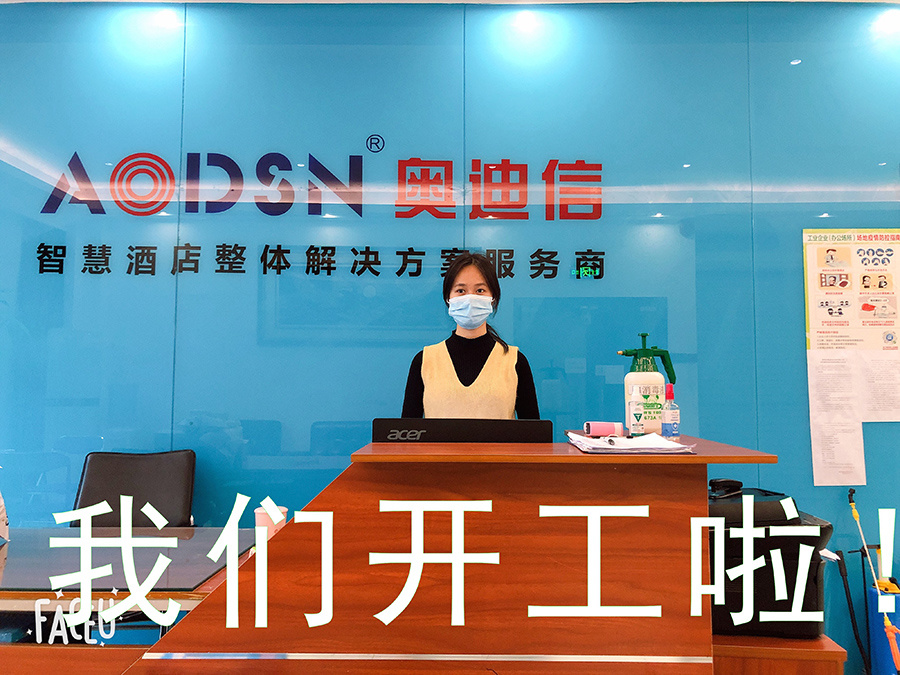 Audi letter has resumed work, we are ready to serve you!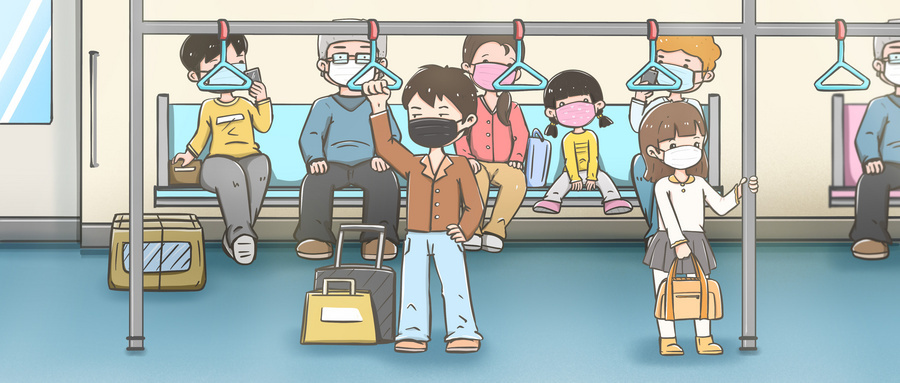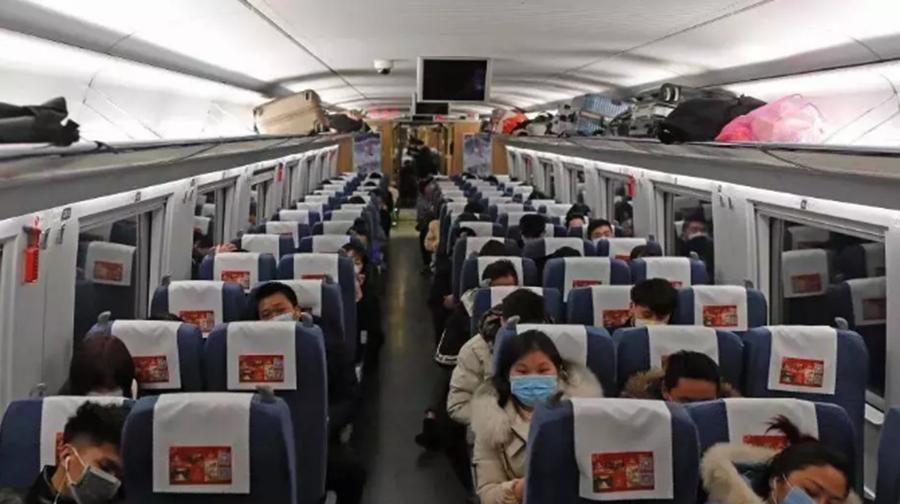 As the domestic epidemic situation stabilizes and in response to the country's call, some companies have already allowed their employees to return to work.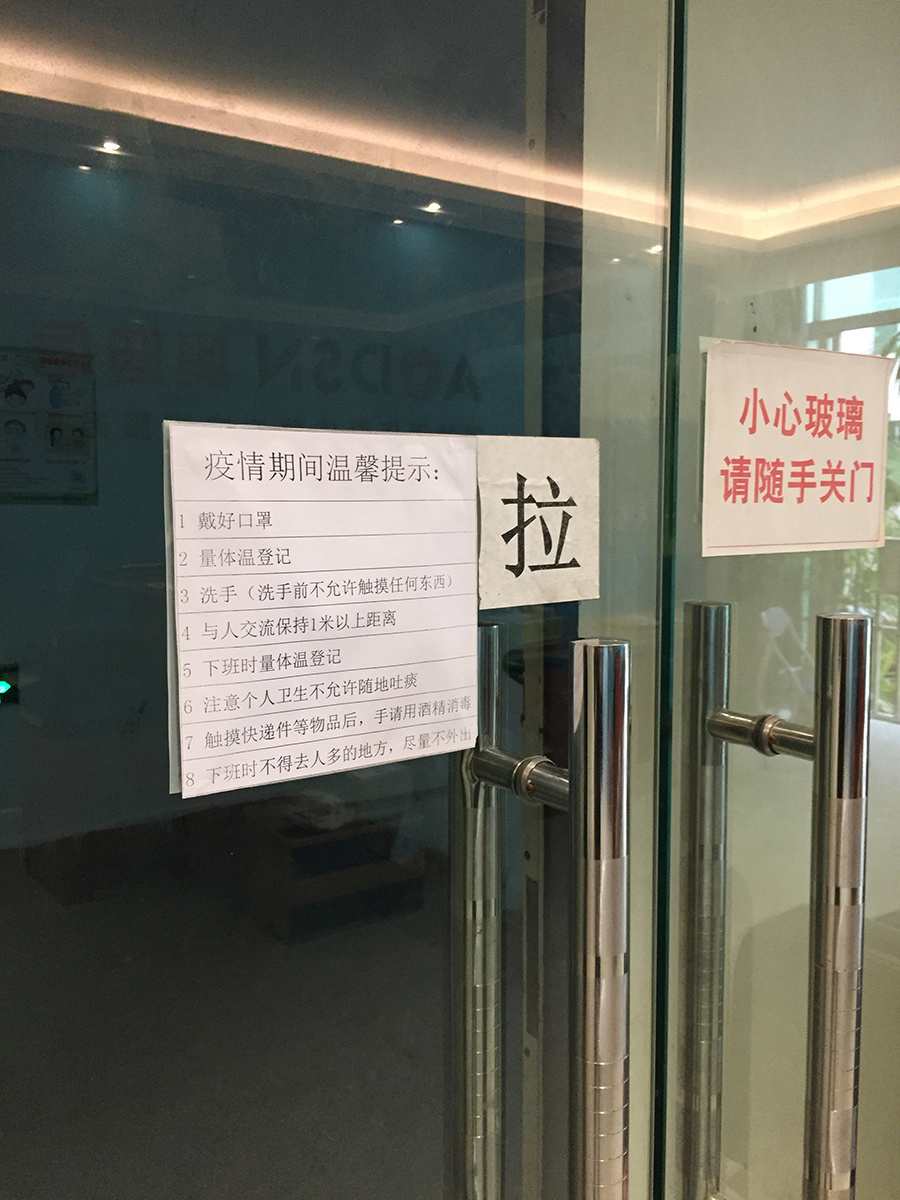 But the work of epidemic prevention still cannot be relaxed: various reminders are posted at the entrance and exit of the company.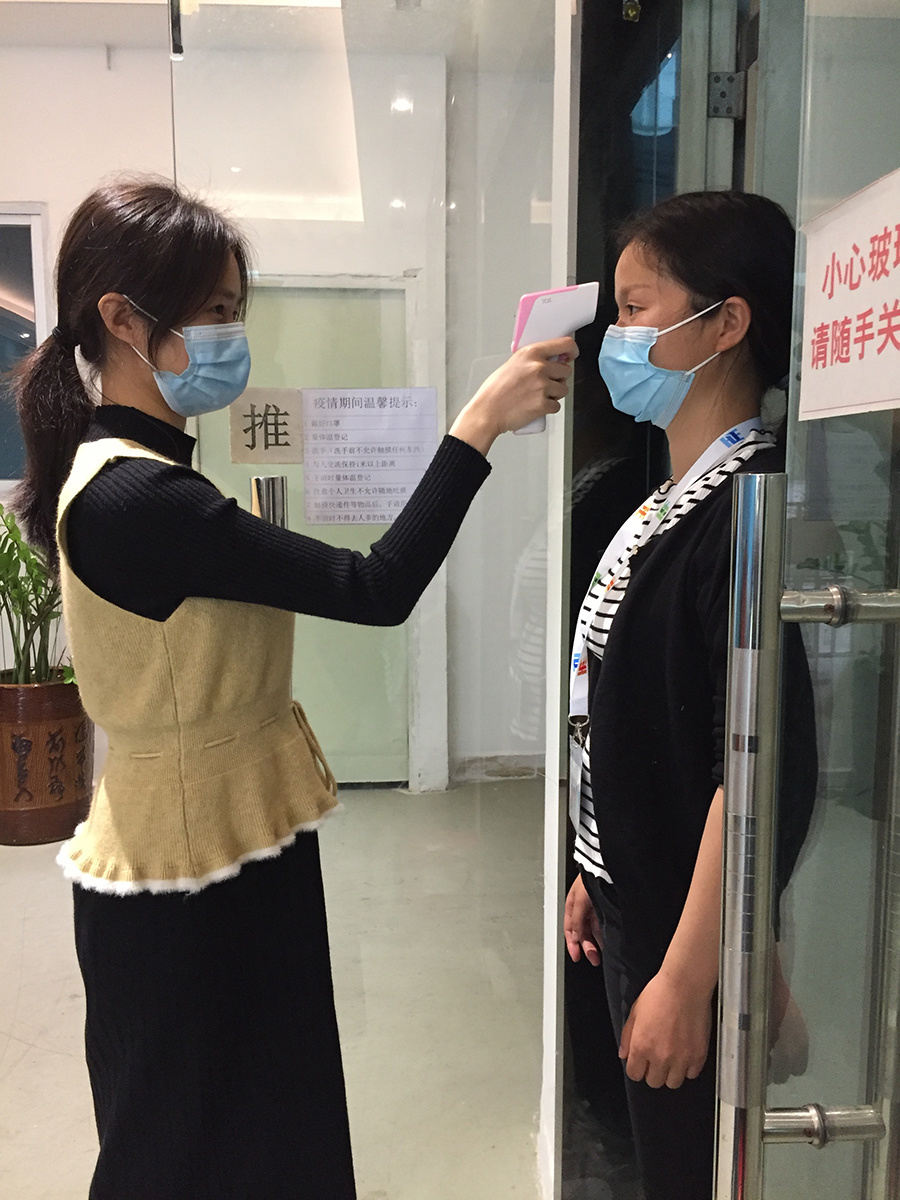 Body temperature must be measured at the entrance and




exit. Shoes must be disinfected at the entrance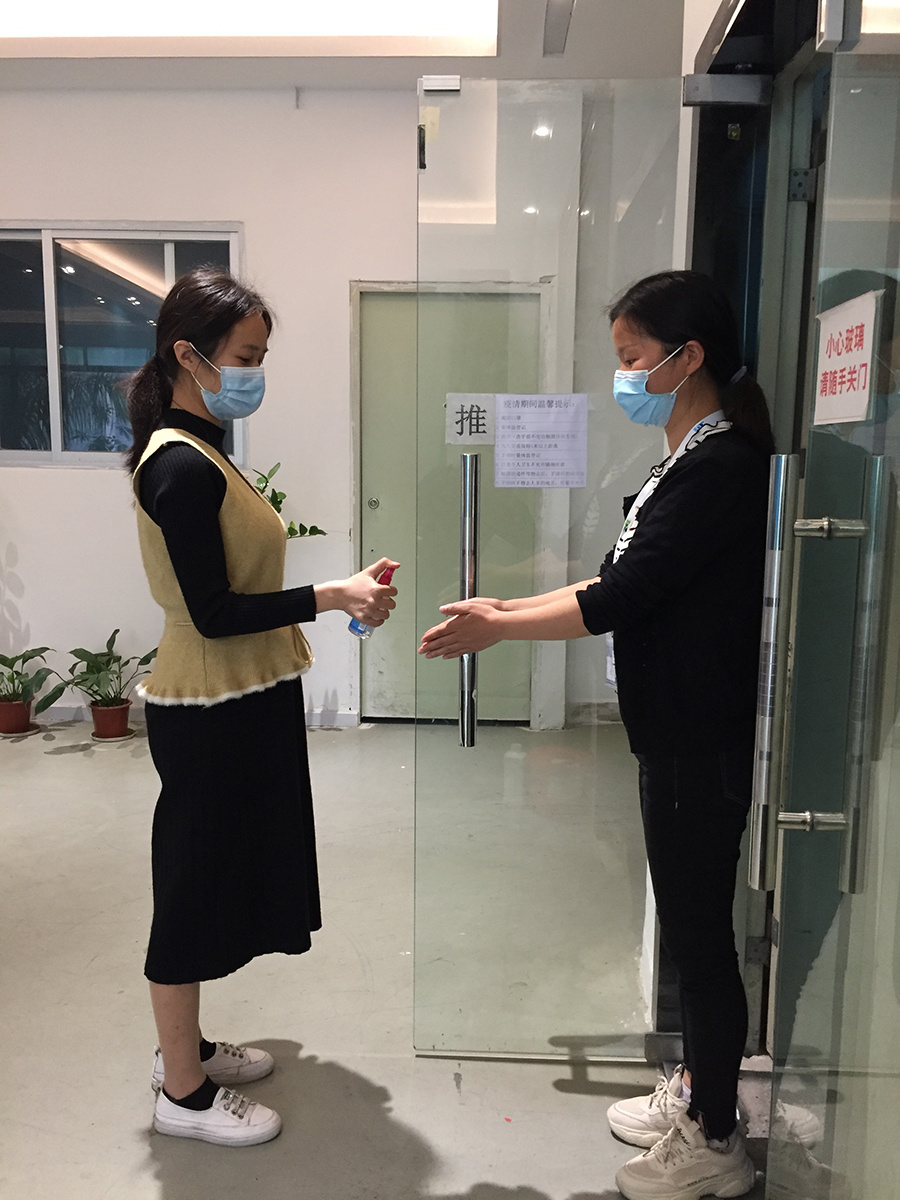 and exit. Hands must be disinfected at the entrance and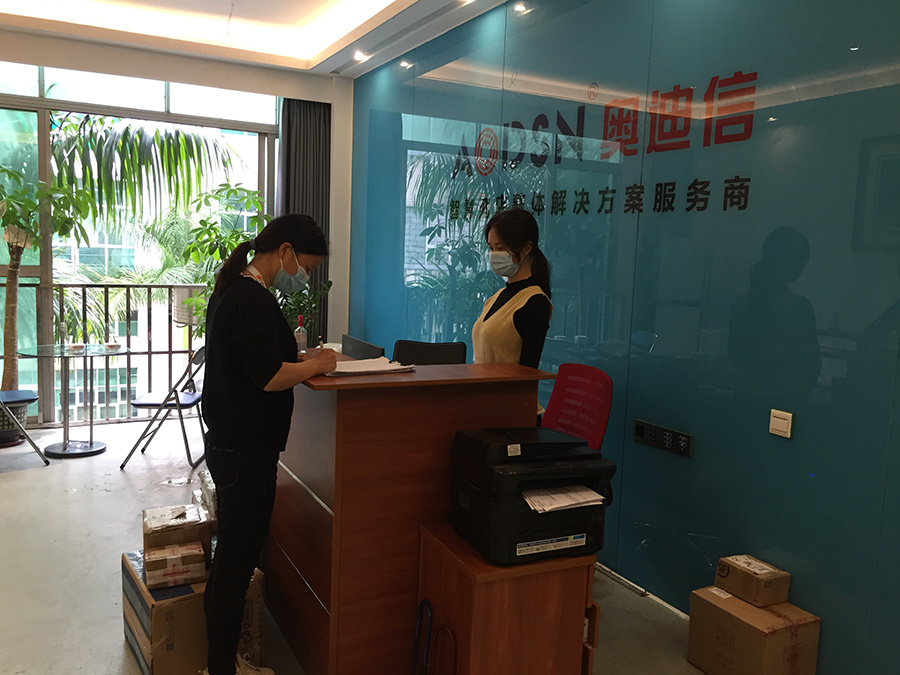 exit. The entrance and exit must be registered uniformly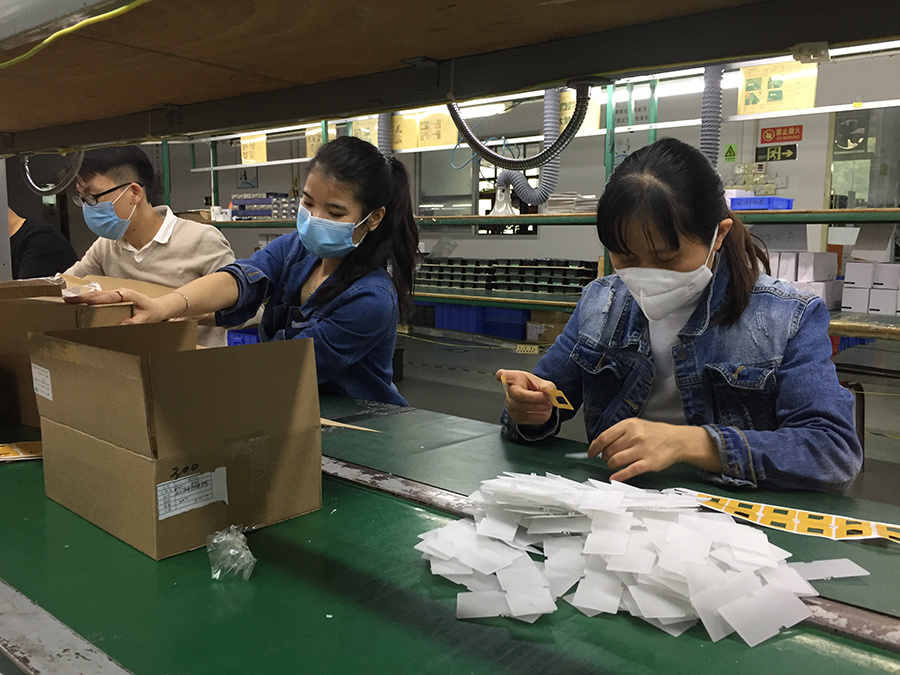 . Masks must also be worn during work.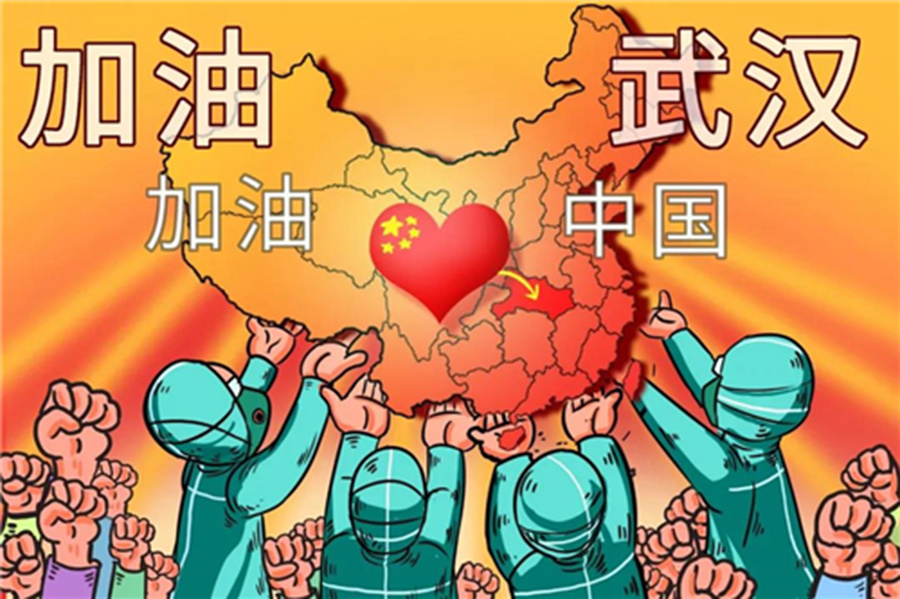 Aodsn Industry Co.,Limited
Shenzhen AODSN Technology Co., LTD
Headquarters add:2nd Floor, Building 27, Baolong First Rd, Longgang District, Shenzhen, China
Hong Kong add: Rooms 1318-19, 13/F, Hollywood Plaza, 610 Nathan Road, Mongkok, Kowloon, Hong Kong.
Tel:+86-755-28115911 / 23093366
E-mail:aodsn@aodsn.com
International :www.aodsn.com
Domestic :www.aodsn.cn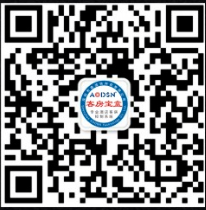 The public
Mobile terminal
Copyright © 2022 Shenzhen AODSN Technology Co., Ltd | SEO Tags