Stability of product quality and price advantage, products have been more than 30 countries around the world, more than 5000 hotels, hotel, etc
Celebrate the "National Day, Mid Autumn Festival" and welcome the 19th National Congress
03 Nov,2022
---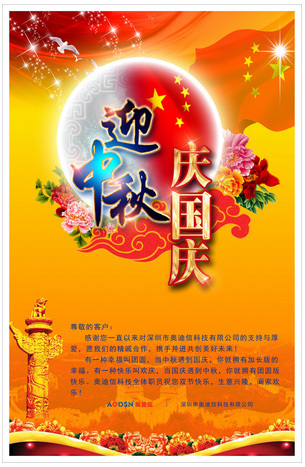 In 2017, in the golden autumn of October, people all over the country congratulated the "National Day & Mid-Autumn Festival" and welcomed the 19th National Congress of the Communist Party of China. On this occasion of celebration, Aodsn Company would like to extend holiday greetings and best wishes to relatives, friends, new and old customers all over the country!
The National Day and Mid-Autumn Festival is approaching, and people all over the country are immersed in joy. All of our Aodsn company is on vacation, so that all employees can enjoy the National Day holiday and have fun! So far, our company has decided to take a vacation from October 1, 2017 to October 8, 2017, a total of 8 days, and will officially go to work on October 9, 2017. During the holiday, our company will suspend shipments. Please make preparations for new and old customers in advance so as not to affect your company's delivery time. Sorry for any inconvenience.
In the cloudless Kyushu, the Mid-Autumn Festival is the most reunion night. In a blink of an eye, it is the traditional Chinese festival - the Mid-Autumn Festival. In the past time, all the employees of the company worked hard and worked hard in their respective positions, so that the company's various tasks can be successfully completed. Especially the front-line production staff, in the face of a large number of orders and tight time, faced various problems, played their own strengths, worked hard to solve them, showed unity, all-out fighting spirit and great enthusiasm for work, It reflects a positive and good spirit, made important contributions to the smooth completion of the company's production tasks, and established a good image for the company's reputation. Here, I would like to say to you deeply: Dear colleagues, you have worked hard! At the same time, I would like to express my admiration and sincere thanks to the family members of employees who have always taken the overall situation into consideration and made selfless dedication!
In the days to come, we will continue to adhere to the principle of "people-oriented" and the value of "committed to customer satisfaction and success", as well as "provide the most intelligent and most humanized experience for guests, improve efficiency and reduce energy consumption for hotels" and " The business philosophy of enhancing corporate value and contributing to the development of intelligence will speed up the company's overall development system construction, improve corporate innovation capabilities, enhance corporate competitiveness, increase training efforts, and further enhance the company's cohesion and centripetal force to meet opportunities. ,face challenge.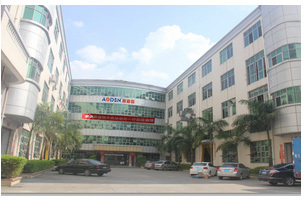 "Xiongguan Road is really like iron, and now we are going to start from the beginning." Let us work hand in hand, help each other in the same boat, unite as one, go all out, and forge ahead towards higher and farther goals! On the occasion of the "National Day" and "Mid-Autumn Festival" in 2017, Aodsn once again supports our supply We would like to extend our heartfelt thanks and sincere greetings to the new and old customers who have trusted each other and sincerely cooperated with Shanghe for many years, and extend our holiday blessings to all the staff who have been unknown to the public for several years, worked hard, and struggled in various positions of the company. Through you, I would like to express my heartfelt thanks and sincere greetings to your relatives and friends who support, care, and miss you. I wish you all: Happy Mid-Autumn Festival, happy family, good health, and all the best! !
Aodsn Industry Co.,Limited
Shenzhen AODSN Technology Co., LTD
Headquarters add:2nd Floor, Building 27, Baolong First Rd, Longgang District, Shenzhen, China
Hong Kong add: Rooms 1318-19, 13/F, Hollywood Plaza, 610 Nathan Road, Mongkok, Kowloon, Hong Kong.
Tel:+86-755-28115911 / 23093366
E-mail:aodsn@aodsn.com
International :www.aodsn.com
Domestic :www.aodsn.cn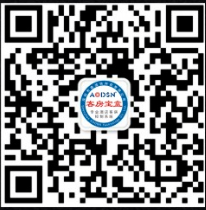 The public
Mobile terminal
Copyright © 2022 Shenzhen AODSN Technology Co., Ltd | SEO Tags