Stability of product quality and price advantage, products have been more than 30 countries around the world, more than 5000 hotels, hotel, etc
AODSN Intelligent Room Control System Helps "Yasite Chain Hotel" Beijing International Hotel Investment, Franchise and Franchise Exhibition Achieve a Complete Success
03 Nov,2022
---
On May 20, 2017, the three-day "The Third China International Hotel Investment Franchise and Franchise Exhibition" slowly came to an end. With its strong brand strength and advanced marketing concept, Yaster Hotel has been well received The popular products set off a unique "investment hurricane" at the venue.
AODSN Guest Room Treasure Box intelligent guest room control system assists "Yaste Hotel Chain" Beijing International Hotel Investment Franchise and Franchise Exhibition", with intelligent control, humanized lighting, electric curtains that open slowly, and melodious background music , Wechat controls everything, just to give guests a better experience! Bring value to the hotel.
The purpose of this exhibition is to promote high-quality and professional chain hotels, resorts, serviced apartments, inn and homestay, commercial real estate, and financial institution brands, and to conduct trade docking with developers, investors, and owners, and to create an exclusive investment franchise for the hotel industry offline platform. Yaster Hotel Group launched the two major brands of Yaster Hotel PLUS and Yaster Hotel at this exhibition. With cost-effective single-room investment cost, Mediterranean-style design style, Its operational capabilities have attracted the attention of many investors. Astor set off a strong investment hurricane at this exhibition, and successfully concluded with 40 letters of intent to join in three days.
The four major brands of Yaster Group, Yaster PLUS, Yasifeier, Yameitu and Yaster are all mid-range hotel brands, and they have accumulated a lot of experience in the development of mid-range hotels. Today, the mid-range hotels represented by Yaster Hotel are accelerating Expansion, into the golden period of development.
In just six years, the group's four major brands have accelerated their market share. The number of stores in operation, under construction, and under contract across the country has exceeded 150. It has been ranked among the top 50 hotel groups in China and the top 20 mid-end hotel chain brands in China. The development trend is comparable. It is impressive and its development achievements are highly affirmed. In 2016, it was "The Most Valuable Brand Hotel Group", "The Best Hotel Management Group in China" at the Asian Hotel Forum 2016, "2016 AAA Credit Enterprise", the highest credit of China Chamber of Commerce, and YAST Having won numerous awards, Yaster Hotel is undoubtedly the best choice for investors who are optimistic about the mid-range hotel market.
Hong Kong audi letter industrial co., LTD
Shenzhen audi letter technology co., LTD
Headquarters add:2nd Floor, Building 27, Baolong First Rd, Longgang District, Shenzhen, China
Hong Kong add: 610 Nathan Road, mongkok, Kowloon, Hong Kong Hollywood business center building, 1318-19
Tel:+86-755-28115911 / 23093366
E-mail:aodsn@aodsn.com
International standing:www.aodsn.com
Domestic standing:www.aodsn.cn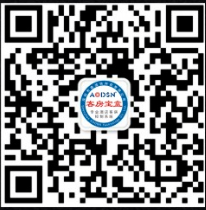 The public
Mobile terminal