Stability of product quality and price advantage, products have been more than 30 countries around the world, more than 5000 hotels, hotel, etc
Innovation and integration! AODSN Audixin Intelligent Robot Room Treasure Box Networking Control System_ In 2017 China Star Hotel Professional Managers Summit_ Splendor!
03 Nov,2022
---
On January 8, 2017, the "China Star Hotel Professional Managers Summit" and the "Great China Hotel Engineers Association Glory Ceremony" were jointly organized by the World Hotel Federation, Lvsou.com, the Greater China Hotel Engineers Association, and the China Hotel General Managers Association. 》Held in Dongguan Tangla Yaxiu Hotel.
Big names in the industry gathered: Zhao Huanyan, Li Furu, Chen Sulan, Chen Xianwei, Tang Weiliang, Zhang Chuanxing, Wang Gao, Zhao Juntao, Chang Kaikai, Wen Fei, Zeng Fanwen, Ai Hongqiang, Xiao Yangming, Wu Pingping, Zhang Xing, Zhu Liang, Gan Yong, Jiang Xiaofei. ....Wait!
Discuss the future of independent hotels and star hotels?
Hotel marketing trends and changes?
How can intelligence and technology maximize value in the actual operation of the hotel?
AODSN, as the leading brand of intelligent hotel room control system, participated in this conference with the most advanced intelligent robot networked room treasure box control system, injecting fresh blood into this conference!
Mao Guangrou, general manager of AODSN, thinks: All the development of intelligence should serve us, create value for us, provide us with convenience, and bring us a good experience! Simplify the complexity, and only intelligence that truly solves the pain points and practical problems of the hotel industry can bring value to the development of the hotel industry!
The launch of AODSN intelligent robot hotel room control system has opened up a variety of hotel intelligent control methods: robots, tablet computers, mobile phones, and switch panels control everything in the guest room! The new experience has won unanimous praise from this conference! It will definitely set off a revolution in the hotel intelligence industry! Inject fresh blood into the hotel industry, provide convenience for hotel guests, bring good experience, and bring real value to the hotel!
Aodsn Industry Co.,Limited
Shenzhen AODSN Technology Co., LTD
Headquarters add:2nd Floor, Building 27, Baolong First Rd, Longgang District, Shenzhen, China
Hong Kong add: Rooms 1318-19, 13/F, Hollywood Plaza, 610 Nathan Road, Mongkok, Kowloon, Hong Kong.
Tel:+86-755-28115911 / 23093366
E-mail:aodsn@aodsn.com
International :www.aodsn.com
Domestic :www.aodsn.cn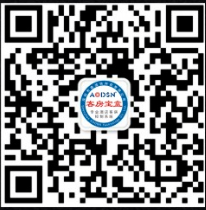 The public
Mobile terminal
Copyright © 2022 Shenzhen AODSN Technology Co., Ltd | SEO Tags